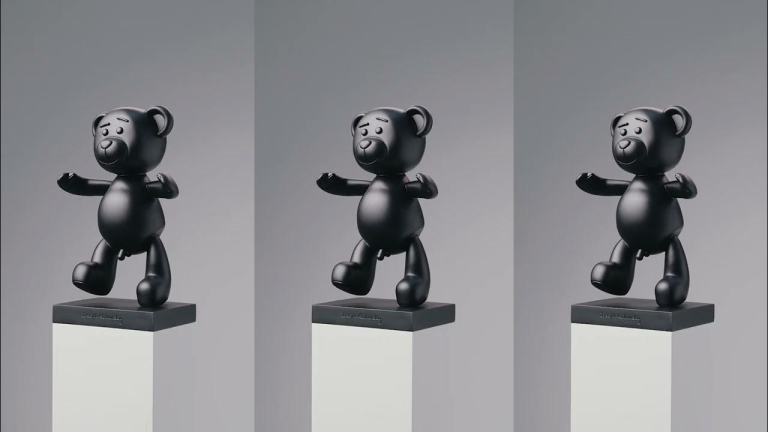 Bare Hug — Collectable
Multicolor, Limited Edition
Based on one of Joseph Klibansky's most iconic sculptures "Bare Hug", now comes the long awaited limited edition collectable. Since it's conception Bare Hug has been a huge hit among Klibansky's collectors, selling out all bronze editions in all sizes a long time ago.
Even though Klibansky has had many requests for an 'Art Toy' for years he never felt the time was right, until now.
Multicolor Edition
Personalities have color, How do you feel?
Watch The Unboxing
explained by joseph klibansky
Made with Love
Every step of the way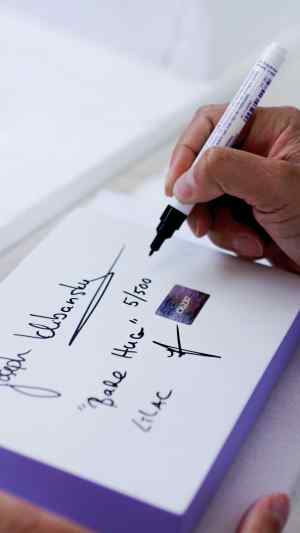 Signed and Numbered
Every single sculpture is signed with a unique edition number by hand, by the artist.
There is also a tamper proof holographic sticker with a unique number that is linked to the color and the edtion number in our database.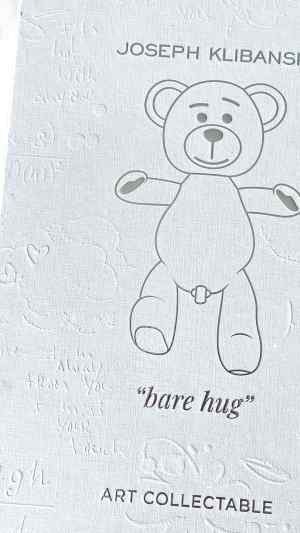 Custom made box
There has gone just as much love and care in the creation of this unique box as the sculpture itself.
The box is wrapped in a special fine linnen paper with an embossing of one of Klibansky's thought paintings, all over. The bear is printed in a reflective foil on the outside, and lays protected in a custom bed of foam on the inside.